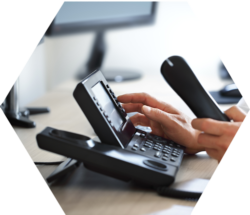 Telephone Systems
Align your community for success. PCS's comprehensive range of business phone systems provides unified communication products to fit the requirements of all customers.  From on-site to wireless mobile solutions, PCS can help reduce costs by leveraging existing data networks or design and install a brand-new system.
We've got a communication solution for your community to unify your staff, residents and their families.  From our IP and digital phones to our market-leading cordless solution, you'll find advanced features to connect your building like never before.
---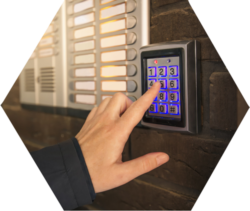 Door Entry
PCS has a wide range of door entry systems suitable for all environments and situations. Door entry solutions provide greater security to residents and buildings, and PCS can provide and install a number of door systems from a wide range of manufacturers to satisfy every need and project.
This means we know our products inside out and provide the technical support required to help our clients select the optimum door entry system according to your requirements, budget and needs.
---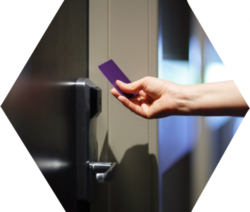 Access Control Systems
PCS offers a comprehensive range of products for integrated, centrally managed access control systems. With so many different people – employees, visitors and suppliers – going in and out of office buildings every day, security is a major challenge.
Access control requires a flexible system in which authorization can be defined individually or by user group and security zone, from the underground parkade, reception and all the individual floors, to especially sensitive areas such as data rooms and archives. As well as being secure, the system has to be easy to manage with a single type of access.
---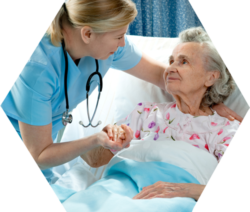 Nurse Call
PCS recognizes that different facilities have different requirements, which is why we offer a number of different solutions.
Do you need Situational Awareness or Real Time Locating? Maybe your building simply needs a wireless Nurse Call system that is monitored by a professional Call Centre. PCS will sit down with your team and help you design an easy, cost effective solution.
---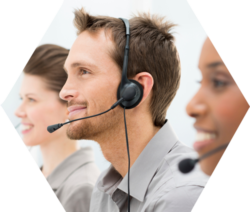 Monitoring
Priority's ULC Monitoring station is located in Edmonton, Alberta and is staffed 24 hours a day / 7 days a week. A reliable monitoring station is a valuable factor in your buildings security.
We offer a station which is Underwriters Laboratories of Canada listed. This means the station meets or exceeds the highest industry standards and we are therefore able to provide constant uninterrupted monitoring.
---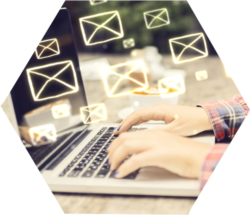 Mass Notification
PCS can provide your facility or business with a situational awareness system with real-time, automated alerts that will help protect your people, property, and business. Mass notifications ensure pertinent information about a triggering event is delivered automatically in as many ways as possible, to those most likely to be affected, as well as both on- and off-site responders.
We can help you streamline communications and accelerate response times by instantly mobilizing on-duty personnel and escalating critical alerts automatically. You can set up specific alert groups, giving you the ability to broadcast information to all constituents or only to certain personnel.
---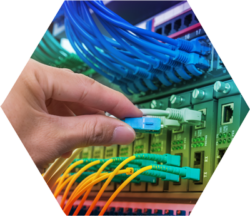 Data and Wi-Fi Systems
PCS delivers complete networking solutions for businesses. Whether you are in Hospitality, Healthcare or Education, the ability to connect a wide range of devices; and maintain wireless connectivity across your facility, school or business, is essential.
PCS can design a solution and install the right wireless infrastructure which fits best for you and is reliable. Our solutions include high speed networking and seamless, high-speed WiFi that is easy to install and affordable.
---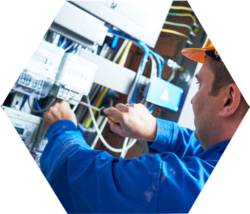 Cabling
PCS is a low-voltage contactor who offers an extensive range of cabling services for voice, data, wireless and security networks. Your business or building's cabling infrastructure is a critical component of your entire network.
Our quality attention to detail, and exceptional customer service, along with our ability to provide solutions above and beyond structured cabling, is what differentiates us from our competitors. Whether you are a new build, or are upgrading your existing infrastructure,
PCS has the experience and expertise to ensure your cabling installation is carried out with consistently high standards and professionalism.
---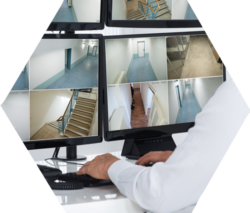 Closed-Circuit Television
We can provide our clients with everything from the stand-alone camera in the branch office to highly complex, integrated and IP addressable CCTV systems for high security environments.
PCS specializes in reliable, high quality, competitively-priced CCTV products. The IP Protocol is the most common protocol for communication over computer networks and the internet. It is ideal for streaming a high-quality video through networking infrastructure.
---
AV Solutions
PCS will work with your team to ensure we understand exactly what it is you want and need. Our technicians and AV specialists will design precisely what it is that you envision for your system. Whether it is digital signage, meeting facility requirements such as video conferencing, or a complete theatre for your building. PCS can help you from idea to inception and will exceed your expectations for your project.
---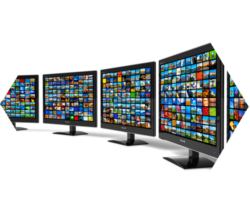 Digital Signage
Whether you are a small business or large corporation, be it a single stand-alone unit or a company-wide network. PCS can provide you with a custom digital signage solution that is suitable for your specific need and priced to your budget. Our offerings include a wide range of digital signage solutions like; digital menu boards, digital signage for hospitality, education, healthcare, retail, or digital signage for marketing and advertising.
---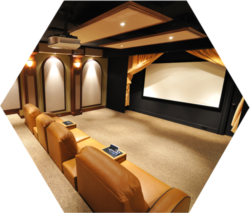 Theatre
In a world where time spent in the company of friends and family can be the greatest luxury of all, a private theatre brings the ultimate entertainment experience into your building. Work with PCS to design and build to your specifications, based on the experience you want for your residents.