PCS has been providing technology integration services since 1999. Our primary focus is centered on integration with networks, voice, data, security, structured cabling, audio visual equipment and nurse call systems. We really are your one stop shop for all your low voltage needs. We ensure that our customers receive the highest level of quality, service, and professionalism. No project is too big or too small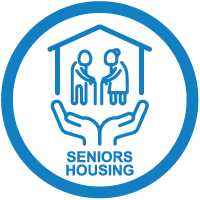 Seniors Housing
PCS is a leader in the installation and service of communication and emergency response systems in the field of seniors housing for over twenty-three years.  We will not compromise on the quality of equipment and services offered when it comes to the needs of our clients. Whatever the budget, PCS will work with you to provide exemplary service and solutions. Whether it's through the installation of emergency call systems, telecommunication, security cameras, overhead paging, door access controls, digital signage or theatre rooms geared specifically towards seniors, our prime focus is the care and well-being of anyone who uses our systems.
---

Healthcare
PCS strategically integrates healthcare technology by getting the most out of your systems so you can you deliver the care patients need.
Whether you need a nurse call system, security, or risk management, we will bring our team's expertise to work with you through consultation, planning, design, implementation, and support, to make sure your project goals are achieved.
---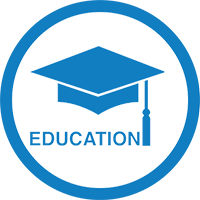 Education
From K-12 to Continuing Education, whatever the strategic goals or initiatives on your campus, know that we will work hard to provide the answers and solutions you need.
With industry leading technologies, we can provide solutions for your IT needs, door entry, paging / intercom systems, as well as Mass Notification. Situational Awareness or Mass Notification is key to improving campus safety and security. So arm your students and staff with knowledge – detailed information about what's happening, where it's happening, and what to do about it – or how to avoid it.
---

Multihome
PCS installs and maintains all types of security, surveillance, and communication systems necessary to keep multifamily developments running in an efficient manner and securing the property's assets. Our experience and vast knowledge in commercial solutions, including security, video surveillance and mass notification systems, allow us to develop a comprehensive package to meet all of your building's needs.
Do you want an entertainment area or digital signage? We can do that too.
---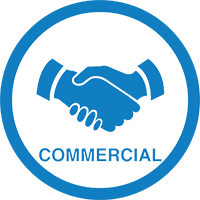 Commercial
Reliable business technology can be complex and expensive. PCS has cost effective solutions and can handle any project from business phone, networking, and wiring, to complex security systems or entire systems that run your business communications.
We are the specialists that can handle all your business technology installation and repairs.
--- Manufacturing
Fire, security, and life safety protections are vital. Every manufacturer, regardless of size, shares some common key challenges.
PCS can help you assess the internal and external threats facing your operations and develop tailored, end-to-end solutions that can improve the safety, security, and productivity of your operations.
---
PCS can provide the design, equipment, installation, service, and integration of low voltage communication, life safety and security systems. Learn how our integrated technology solutions make it easier to manage risk, contact us today for a conversation with our experts about your current requirements. We would welcome the opportunity to talk with you and your team.